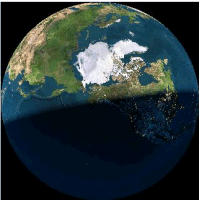 found this great little animation that shows our summer light
our days are getting shorter now but as much as might lament up here we still have lots of light at 11 pm and frankly it is just dusky at midnight. then around 2-3am it is getting light again.
it is funny how you never really know what time it by just looking outside ...